This post is a brief introduction to a New Existentialist Blog by Louis Hoffman, PhD. The full blog can be read at: https://www.saybrook.edu/newexistentialists/posts/07-01-14/.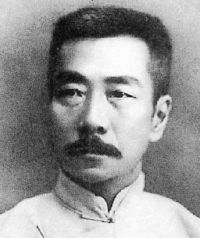 Society and the academy often tend to fluctuate between idealizing history and devaluing it. As we witness many tragic errors of the past repeated in contemporary society, it is evident that engagement with history is critically important for our present and our future. History can best aid us when it is not idealized or devalued, but rather engaged with honestly through consideration of both the good and tragic aspects of history.
This blog takes into consideration the value of history in scholarly writing and the academy. Lu Xun, an important Chinese literary figure, was the primary inspiration for this blog, which can be read at the link above.