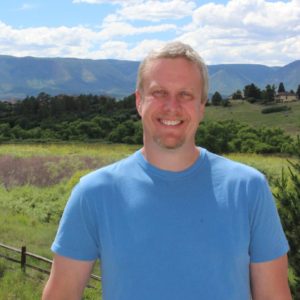 Louis Hoffman, PhD, is a leading contemporary voice in existential-humanistic psychology and therapy. He is the Executive Director of the Rocky Mountain Humanistic Counseling and Psychological Association and a licensed psychologist practicing in Colorado Springs, CO. Dr. Hoffman is co-founder of the International Institute of Existential-Humanistic Psychology and the International Conference on Existential Psychology. He also regularly travels to China where he teaches a certificate program in existential therapy with Mark Yang offered through the China Institute of Psychotherapy. Additionally, Dr. Hoffman is an adjunct faculty member with the Existential Humanistic Institute in San Francisco, CA, and teaches at the University of Denver, the University of Colorado at Colorado Springs, and Saybrook University.
An avid writer and scholar, Dr. Hoffman has over 20 books to his credit, including Humanistic Approaches to Multiculturalism and Diversity: Perspectives on Existence and Difference and Existential Psychology East-West (Volume 1 & 2). Additionally, he is contracted to be the Editor-in-Chief of the APA Handbook of Humanistic and Existential Psychology (anticipated publication in 2024). Dr Hoffman has published over 100 journal articles and book chapters, including contributions to a number of seminal volumes on existential and humanistic psychology, such as The Wiley World Handbook of Existential Therapy by van Deurzen, Craig, Längle, Schneider, Tatum, and du Plock, Existential-Integrative Psychotherapy: Guideposts to the Core of Practice by Schneider, and The Handbook of Humanistic Psychology (2nd Edition) by Schneider, Pierson, and Bugental. He was also an invited speaker and served on the Scientific Organizing Committee for the World Congress of Existential Therapy. Dr. Hoffman serves on the editorial boards of the Journal of Humanistic Psychology, The Humanistic Psychologist, the Journal of Constructivist Psychology, and Janus Head.
Dr. Hoffman the 2020/2021 recipient of the Rollo May Award from the Society for Humanistic Psychology. He is also a Fellow of the American Psychological Association, the Society for General Psychology (APA Division 1), the Society for the Psychology of Creativity, Aesthetics, and the Arts (APA Division 10), the Society for Humanistic Psychology, the Society for the Psychology of Religion and Spirituality (APA Division 36), the Society for the Study of Peace, Conflict, and Violence (APA Division 48), and Division 52 of the APA (International Psychology).
In addition to his teaching and therapy practice, Dr. Hoffman serves on the board of The Humanitarian Alliance and is a past board member of the Coalition for Compassion and Action.
A number of Dr. Hoffman's papers are available online at his Academia.edu and Research Gate pages. A copy of his vita is also available online through Academia.edu.