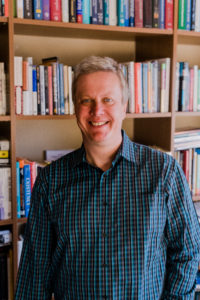 I offer supervision and consultation in person as well as through secure video calls for individuals seeking to deepen their expertise and practice in existential-humanistic psychotherapy. Supervision is only an option in states where I am currently licensed; however, consultation is offered in multiple states as well as outside of the United States. There are various options for consultations services.
Individual Consultation
Individual consultation can be set up on a weekly, bi-weekly, or monthly schedule, or it may be time-limited for a limited number of sessions with a particular focus. My rate for individual consultation is $150-175 US per session; however, I do offer discounts for students, individuals outside of the United States, and others with extenuating circumstances. Consultations are generally scheduled for 50-55 minutes.
Group Consultation
I do offer group consultations as well. If two or more individuals would like to sign up for group consultations, I can offer a discount on the consultation services. Typically, individuals interested in the group will help recruit group members; however, in some circumstances I can help recruit potential members. Group consultation can include from 2-6 participants, although I may consider larger groups in some situations. Group consultation are scheduled at either 50-55 minutes or 85-95 minutes.
Topic Specific Consultation (Group and Individual)
I also offer individual and group supervision focused on particular topics relevant to existential-humanistic therapy. If you are looking to find others to form a group, there may be additional options to try to recruit other participants for a group consultation with specific topics. I am open to consultation on a number of topics relevant to my expertise, including:
Existential-Humanistic Case Conceptualization and Treatment Planning
Establishing the Evidence-Based Foundations of Existential-Humanistic Therapy in Practice
Integrating Poetry Therapy with Existential-Humanistic Therapy
Working with Religious and Spiritual Issues in Existential-Humanistic Therapy
Cultural Competency/Proficiency in Existential-Humanistic Therapy
TeleMental Health and Existential-Humanistic Therapy
Setting Up an Consultation or Supervision
To set up consultation or supervision, please contact me through my private practice website.